Size 36
Bust
83-86 cm

Waist
67-70 cm

Hips
93-96 cm
Size 38
Bust
87-90 cm

Waist
71-74 cm

Hips
97-100 cm
Size 40
Bust
91-94 cm

Waist
75-78 cm

Hips
101-103 cm
Size 42
Bust
95-98 cm

Waist
97-82 cm

Hips
104-107 cm
Size 44
Bust
99-102 cm

Waist
83-86 cm

Hips
108-111 cm
Size XS
Bust
78-82 cm

Waist
63-67 cm

Hips
87-92 cm
Size S
Bust
83-88 cm

Waist
68-73 cm

Hips
93-97 cm
Size M
Bust
89-94 cm

Waist
74-81 cm

Hips
99-104 cm
Size L
Bust
95-100 cm

Waist
82-86 cm

Hips
105-109 cm
Size XL
Bust
101-105 cm

Waist
87-91 cm

Hips
110-114 cm
---
Find your perfect size.
Our measurements are based on the German standard size. Because of different materials and cuts, there may be variances. To help you find the right size, we have put together some tips for you.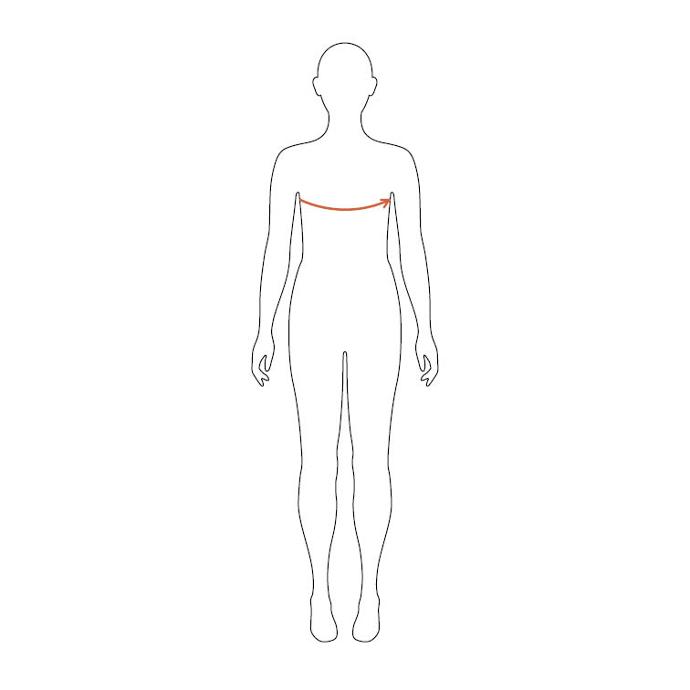 Bust size
Measured over the strongest part of the chest.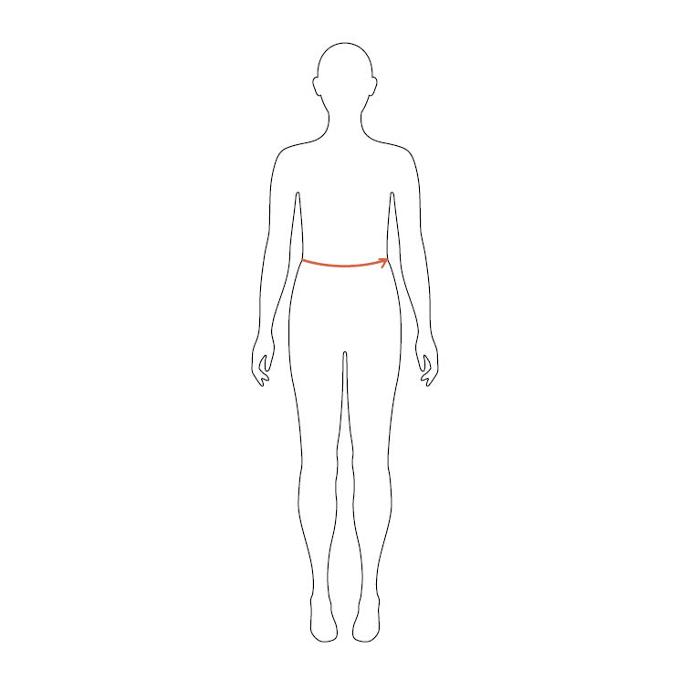 Waist size
Measured at the smallest part of the waist.

Hip circumference
Measured above the strongest part of the buttocks.

If you have any questions or are not sure, please feel free to contact our customer service. We will be happy to advise you.